"The Offering"

1st Place COWS 2013 Fall Show

&

2014 Adirondacks National Exhibition

of American Watercolors

Old Forge, NY

"Reflections in Blue"

1st Place COWS Spring Show 2014

"Another large figure painting, "Reflections in Blue" by Suzanne Accetta, works differently on its viewers. The single figure is shown in a moment of transport, and the soft and nearly smoky image carries us along into this ephemeral moment."

Carol Griffith

Professor of Fine Art

Columbus College of Art & Design

February 28, 2014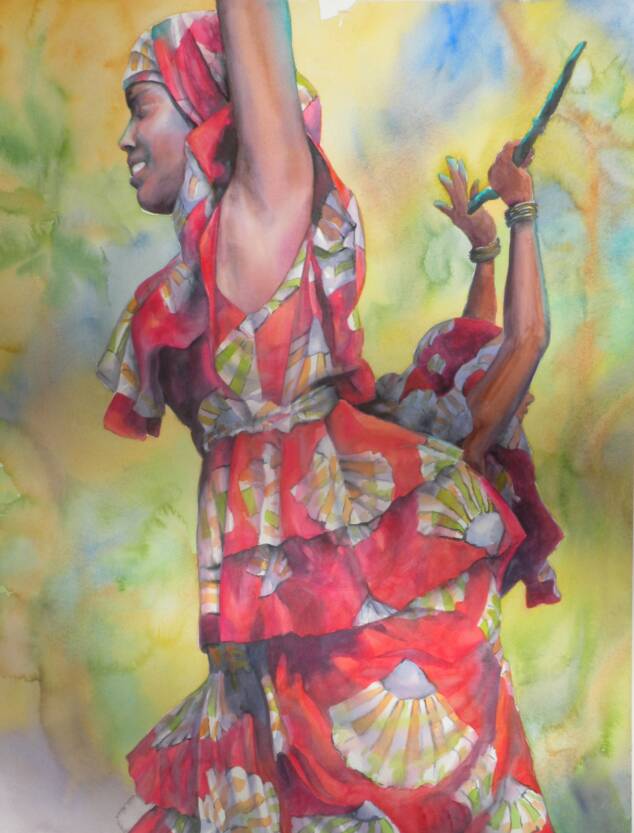 "African Rhythms in Paint, Act 2" look like they could leap off the wall

"Rhythms in Paint – Artist Suzanne Accetta's passion for theatrical art"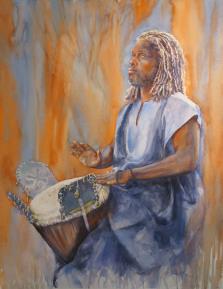 "Mirror to Thee"

1st Place COWS 2013 Spring Show

&

National Watermedia Oklahoma, 2013 

Juror, Chris Leeper wrote;

"This painting works on many levels. Technically, it is practically flawless.  It is beautifully designed with interesting positive/negative shapes and great movement. The use of color is strong.  Notice the unusual but effective use of non-local color on the skin tones.  Finally is the image itself.  There is a sense of joy portrayed by the subject and sense of joy that the viewer feels that is generated by the artist and their investment in the subject.  This is a memorable painting."

Suzanne Accetta

awards & press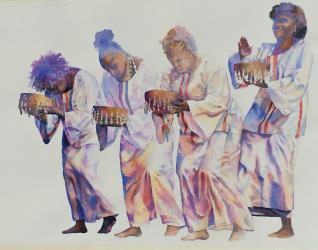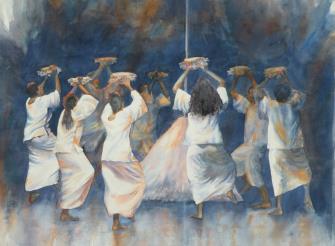 "Ballet Kakilambe, Abundance, Blessings"

2nd Place COWS 2015 Fall Show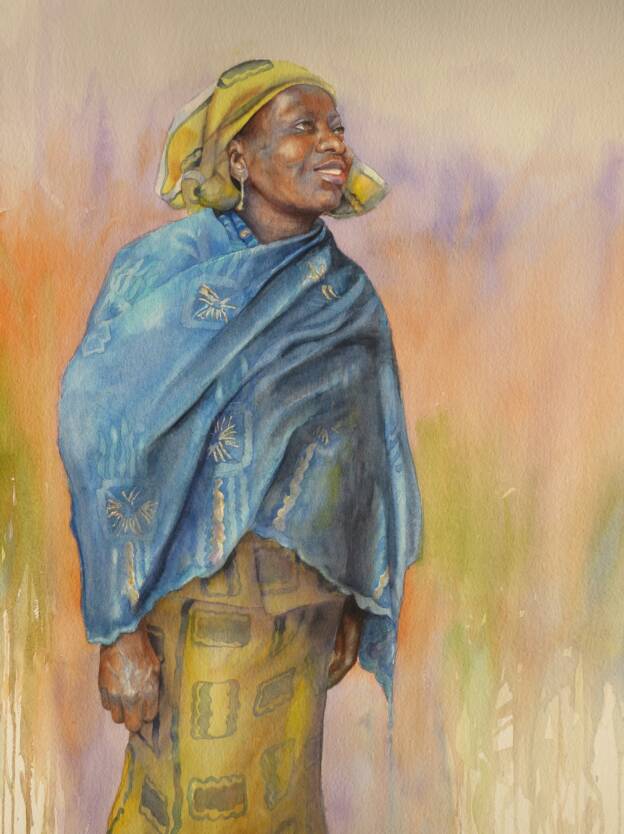 "Guest Artist"

1st Place COWS 2014 Fall Show